About the zine
---
The Sea Unseen: A Marine Zine is a charity zine, released in conjunction with World Ocean Day 2021. Featuring 50 contributors, we bring you 72 lush pages of art and writing, exploring the biodiversity of the greatest biome on earth—from tropics to poles, intertidal shallows to deep-sea hydrothermal vents.

Get it for $1+ on Gumroad or Itch.io! All proceeds will be donated to the Australian Marine Conservation Society.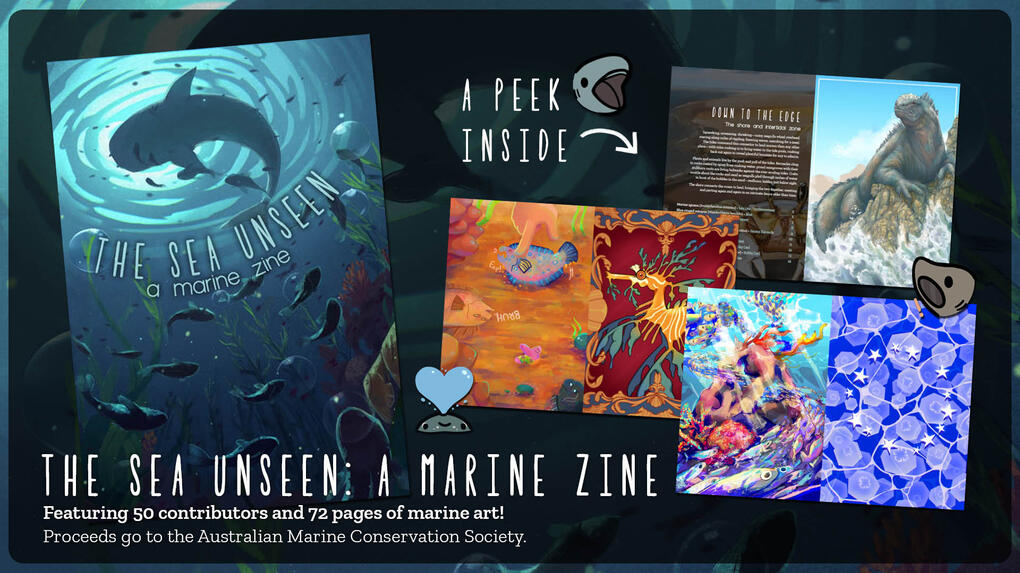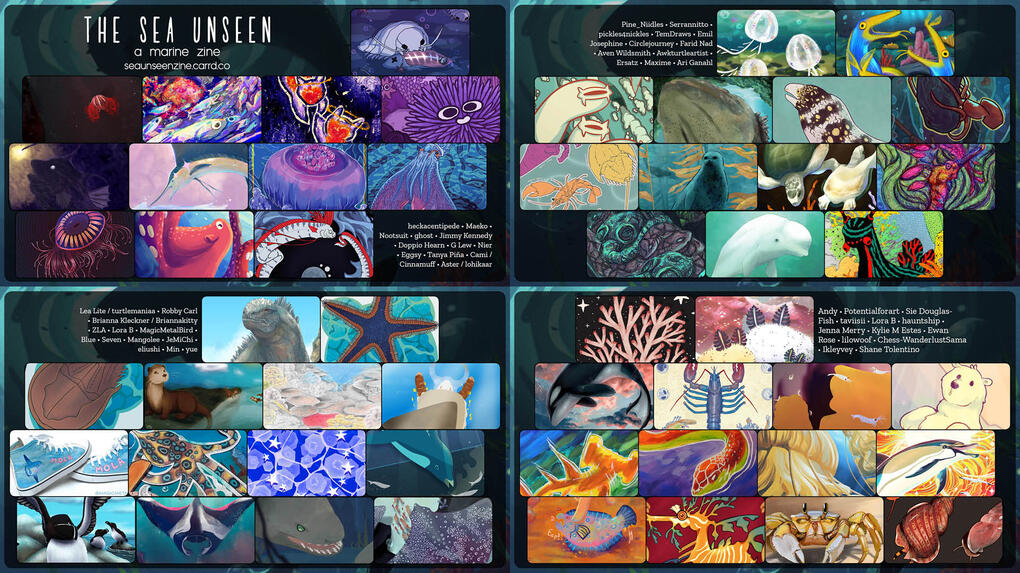 Donation plan
---
We sent the first round of donations to the ACMS two weeks after release, on 22 June, donating the total received in sales since release, rounding up to the nearest dollar.

We will keep paying out donations in monthly rounds on the 22nd day of every month, donating the total amount received in sales since the previous donation.

Sales will be open for 6 months (until 8 December) or until we have a month with no sales. After that, zine sales will close and the remainder will be donated. We'll let you know when we approach those dates!
Current donation tallies (AUD)
---
Receipts can be found in this album.
$465.56 donated from 8 - 22 June. Running total: $465.56

$63.59 donated from 22 June - 22 July. Running total: $529.15